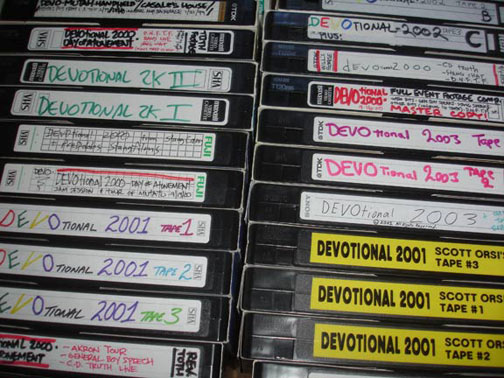 VHS tapes of past DEVOtionals.

To commemorate the 10th anniversary of the DEVOtional events, Alex Brunelle & I worked hard to pull together the best bits from all the past DEVOtionals into a wonderful 2-DVD set!



We still have them in stock! Email me if you are interested.


Photo by Michael Pilmer. Please don't use w/o permission.