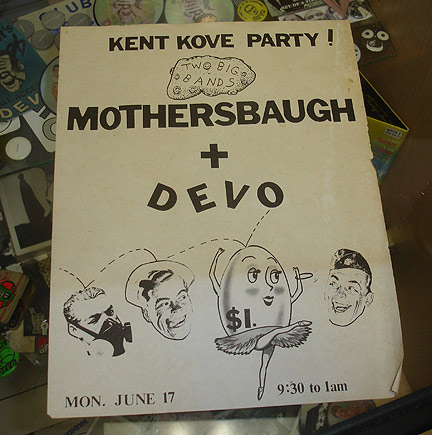 As a bonus to DEVOtional attendees, Amy Mothersbaugh Roos (Mark's sister) hosted an exhibit of his artwork at her Studio 2091 Gallery in Akron. The show was open on Friday, Saturday, and Sunday of DEVOtional weekend, and included some of Mark's very early works.

Here's an early DEVO show flyer...with a band called Mothersbaugh on the bill. I've never seen this one before!!

Thanks, Amy!!


Aug. 29 - Akron, Ohio

Photo by Michael Pilmer. Please don't use w/o permission.