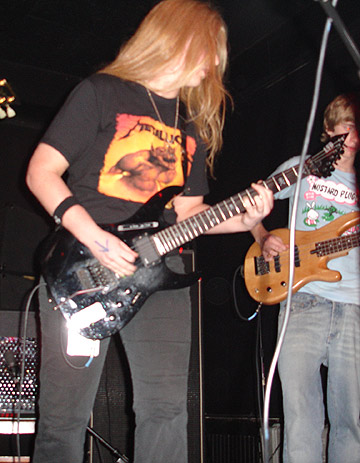 One of the guitarists with The Paul Green School of Rock, Courtney Cox, who opened for The Spudboys as TEAM DEVO at the DEVOtional 2005.

Courtney was waaayy metal, and really ripped into Bob 1's guitar riffs in classic DEVO songs. She also did some amazing things to recreate some of DEVO's synths, especially in their version of Explosions.

I also remember seeing another female guitarist in TEAM DEVO - Her name was Allie, and she ripped up some DEVO tunes with a metal edge, as well.
Photo by M. Pilmer
Please do not use w/o permission.