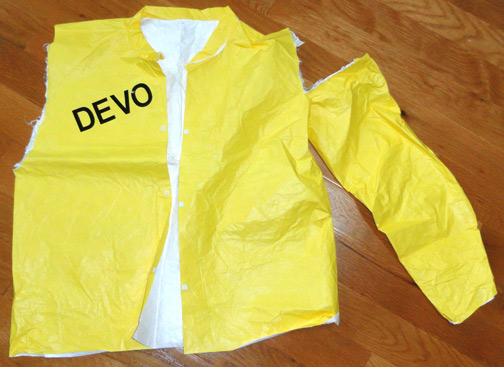 DEVO Yellow Suit
Worn on stage by BOB1
Oct. 29, 2011

DEVO performed a private concert in NYC at The Box for 150 people on Oct. 29th, 2011.

This is the Yellow Suit Jacket worn by Bob "Bob 1" Mothersbaugh during DEVO's set.

At this show, Mark Mothersbaugh ripped both of Bob's sleeves during "Uncontrollable Urge". Mark typically only rips Bob's right sleeve off, but on this night he felt inspired to rip two sleeves, for whatever reason.