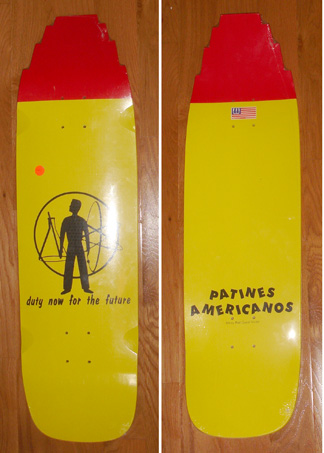 Energy Dome Shaped Skateboard
(unofficial product)

This unique DEVO themed skateboard was found at Jokers Skate Shop in Huntington Beach, CA by Mario Staats. It is rumoured that there were only 100 of these manufactured.

Features DEVO's science boy logo on one side, and "Patines Americanos - MIkey Ratt Guest Model".

SEE CLOSE UP OF DOME TIP

THANK YOU MARIO STAATS!!!!