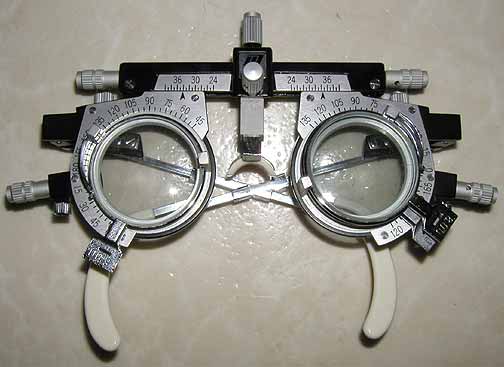 Custom Glasses (Mark M.)

Worn by Mark M. during interviews, photoshoots, etc. Circa the New Traditionalists era - 1981.

These kinds of glasses are used during eye exams. Mark had his prescription lenses custom fit for the frames.

From the personal archives of Mark Mothersbaugh.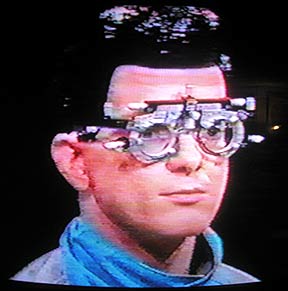 See another photo of Mark wearing them.