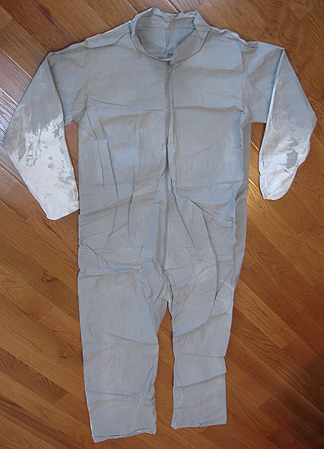 Freedom Of Choice stage suit
Overstock - Nov. 2009 Tour

This is one of the leftover, unused gray suits worn by DEVO onstage during their "Freedom Of Choice" performances on their Nov. 2009 tour of the USA and Canada.

The suits were originally white, then painted gray.
The sleeves were cut short before DEVO wore them - that's why the lower sleeves aren't painted.

DEVO added red tape to these to complete the look of their vintage 1980 uniforms seen here.