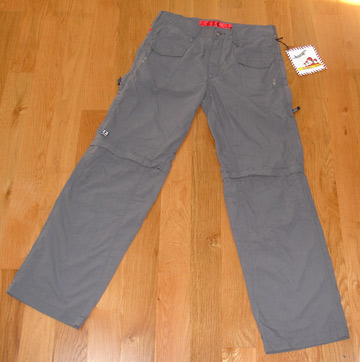 DEVO Travel Pants.
Prototype By GLOBE

DEVO and Globe worked together in 2008 to design a DEVO Airport Survival Kit, which includes this pair of DEVO Travel Pants, among other items. (Luggage, passport wallet, shoes, etc.)

These were modeled after the Fight Or Flight suits made by Globe.

This is a prototype made in 2008. The entire line of Airport Survival gear was planned for release in 2009, but most of the items were never manufactured.