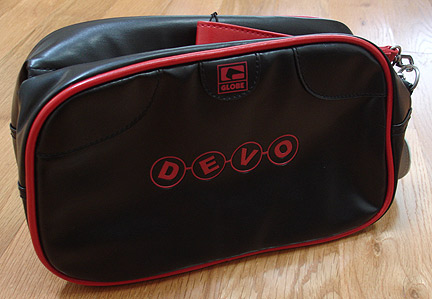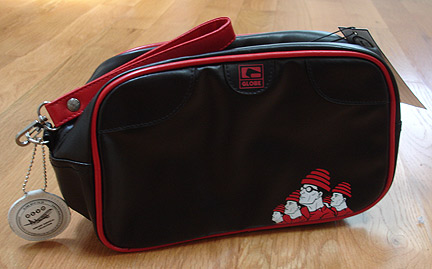 DEVO Keepin' It Real Toiletry Bag
Prototype By GLOBE

DEVO and Globe worked together in 2008 to design a DEVO Airport Survival Kit, which includes this "Keepin' It Real" vinyl DEVO Toiletry Bag, among other items. (Pants, tees, shoes, etc.)

So many great details on this bag..including the Energy Dome shaped zipper tabs & bottom supports, and liner with DEVO pattern.

This is a prototype made in 2008. The entire line of Airport Survival gear was planned for release in 2009, but most of the items were never manufactured.