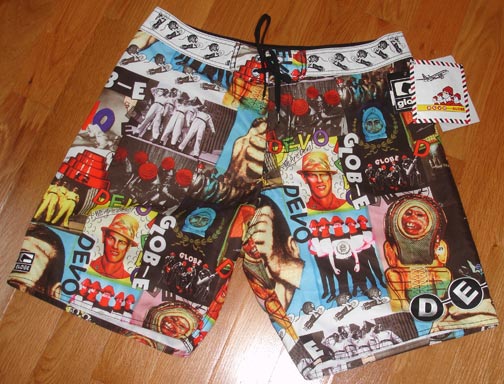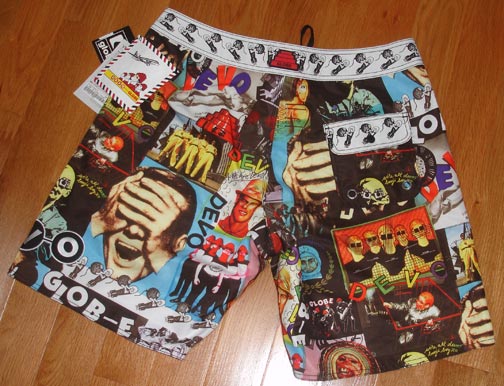 DEVO Board Shorts
Retail Version - By GLOBE

DEVO and Globe worked together in 2008 to design a DEVO Airport Survival Kit, which includes these DEVO board shorts, among other items. (Luggage, tees, shoes, etc.)

Features embroidered DEVO logo on left leg, a rubber Energy Dome logo on the back waistline, and tons of imagery from the DEVO archives.

Front and Back of DEVO board shorts shown at left.

This is a retail version purchased in at Vertical Urge in Raleigh, NC..