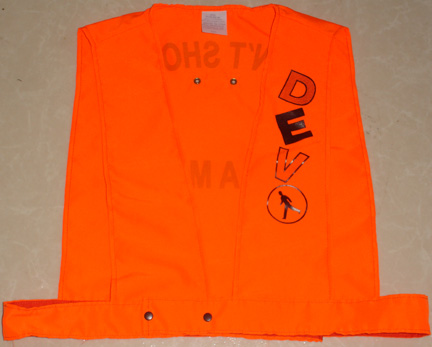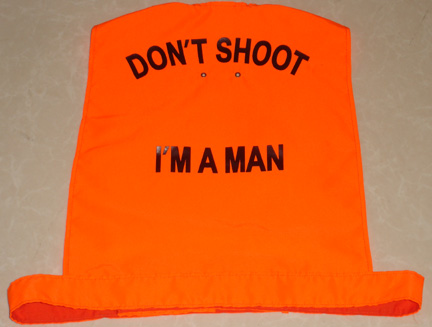 Don't Shoot - I'm A Man Vest
for DEVO's 2009 Texas Shows

DEVO performed two shows in Texas in March 2009 to debut a few new songs, new stage costumes, video show, etc. One of the songs is titled "Don't Shoot (I'm A Man)", and DEVO wanted vests like the ones featured in their early films.

This vest was made after DEVO decided to change the song from "Don't Shoot (I Am A Man)" to "Don't Shoot (I'm A Man)", and this is the style worn onstage by DEVO.

Front and Back of vest is shown at left.