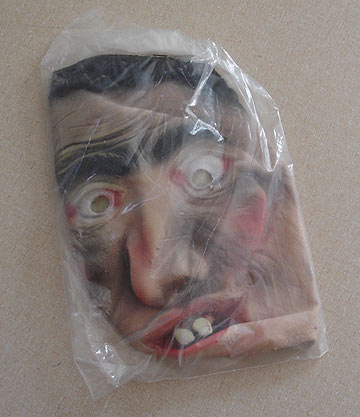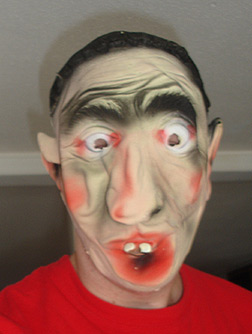 Dimwit Charlie Vintage Mask

This is a vintage, old-stock rubber mask - the same style mask as used in DEVO's "Through Being Cool" video circa 1981.

SEE VIDEO STILL ONE

SEE VIDEO STILL TWO

SEE Mark & Jerry wearing them in the early days

Donated to the archives DEVO fan Neal from California, who found a number of these masks after an old costume shop in Akron, OH closed and liquidated old stock in 2007.

Photos by Michael Pilmer
Please don't use w/o permission.