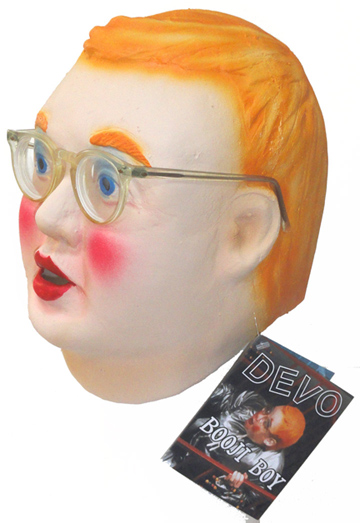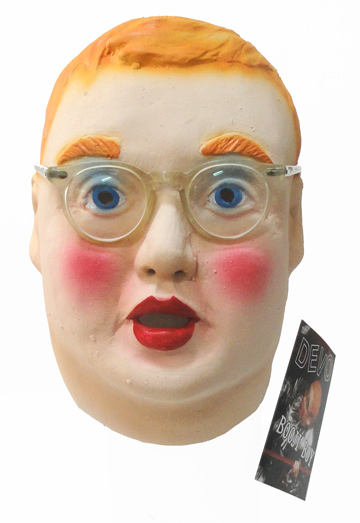 Official Booji Boy Mask 2014
1st Production Mask w/ Tags
(WEARING VINTAGE GLASSES)

The first tagged Booji Boy production mask of the July 2014 run. This is the exact style sold at ClubDevo.com starting in August 2014.

These particular photos show the mask wearing VINTAGE BOOJI BOY GLASSES to give you the full effect.

Glasses NOT included with any purchases from ClubDevo.com! These are the real McCoys, so you'll just have to search Ebay and thrift stores and flea markets for your vintage glasses.

Made with TLC by SikRik Masks in Akron, Ohio.

Vintage glasses on loan from Mark Mothersbaugh.