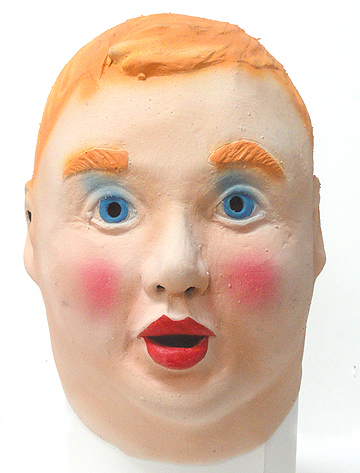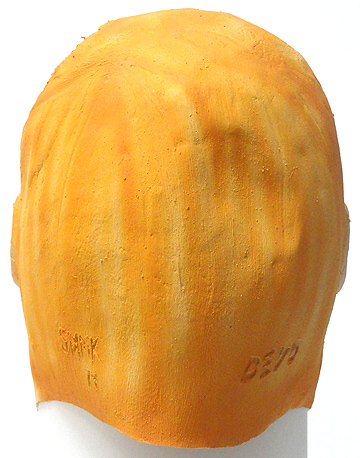 Official Booji Boy Mask
PROTOTYPE 2014 - (Production Mold 10 Min.)
MARK'S CHOICE #1 : Stageworn June 2014!

One of the prototype Booji Boy masks created especially for Mark Mothersbaugh to wear onstage with during the HARDCORE DEVO TOUR 2014.

This one was created for him in June 2014 ...to see what size/thickness worked best for Mark. Some of the prototypes were made with the Master Mold, which produced larger sized masks...And some were made using the Production Mold, which yields masks smaller than those made with the Master Mold. The longer the time on the mask, the thicker the rubber. This one is medium/thin at 10 minutes.

This is the one he chose to wear for the first two shows of the HARDCORE DEVO TOUR 2014 (in Baltimore on June 18th, and in NYC on June 19th). Sik Rick delivered a new prototype to Mark at the St. Charles show on June 21st, and the mask was a little thinner and easier for Mark to wear onstage, so he wore that St. Charles mask for the remainder of the tour.

Made in 2014 by SikRik Masks in Akron, Ohio.