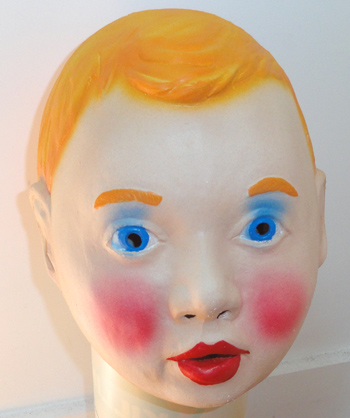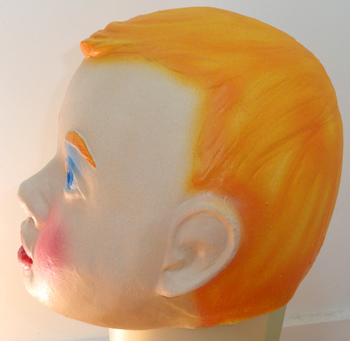 Official Booji Boy Mask 2012
Mark Mothersbaugh's Mask #MM/04

One of the numbered Booji Boy masks created especially for Mark Mothersbaugh to wear onstage with DEVO. Several were created for him in Nov. 2012 to see what size/thickness worked best for him.

Mask #MM 04 is approximately 28.5", identical to the retail versions of the mask which were sold at ClubDevo.com.

Made in 2012 by SikRik Masks in Akron, Ohio.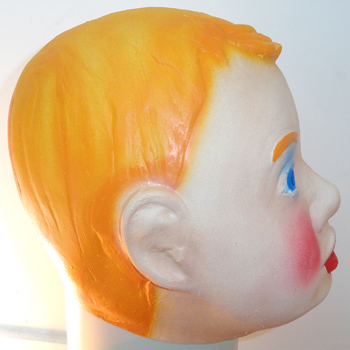 NUMBERED MM 04 ON BACK OF MASK: