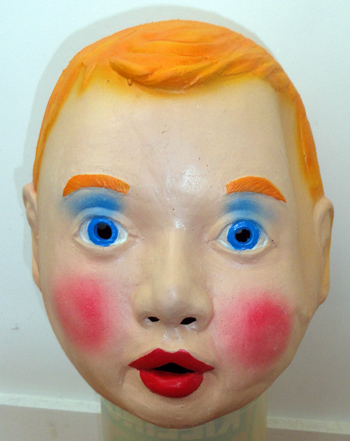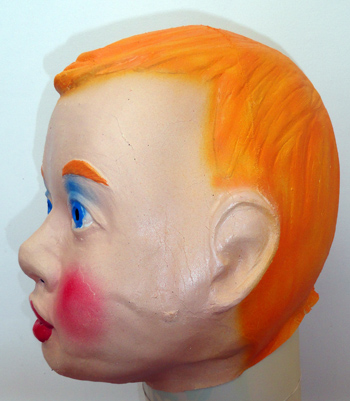 Official Booji Boy Mask 2012
Mark Mothersbaugh's Mask #MM/01

One of the numbered Booji Boy masks created especially for Mark Mothersbaugh to wear onstage with DEVO. Several were created for him in Nov. 2012 to see what size/thickness worked best for him.

Mask #MM 01 is approximately 30", thin poured latex with a little flashing left around the neck.

Made in 2012 by SikRik Masks in Akron, Ohio.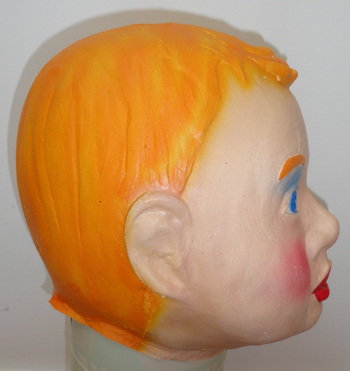 NUMBERED MM 01 ON BACK OF MASK: