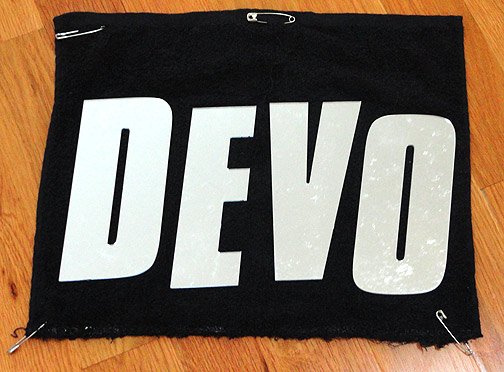 Booji Boy's Backpiece
Stageworn 2010/2011

This backpiece was often pinned to the back of Booji Boy's "Happy Hands" T-Shirt worn by Booji Boy in concert circa 2010/2011. Made from a backstage towel...and includes mirrored DEVO lettering (made by DEVOtee Rick Harris. Thanks, Rick!).

First unleased on the public in Richmond, VA at a DEVO concert on July 30, 2010.