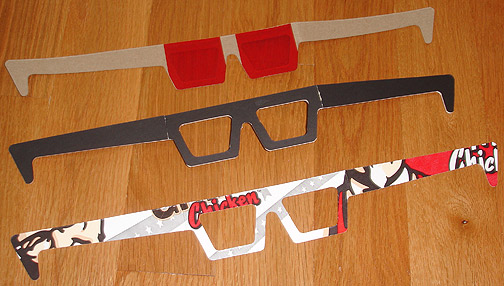 3D Glasses
Cardboard Prototypes -first batch - 2009

Darren Davison and Chris Kangos are responsible for manufacturing extremely accurate re-makes of DEVO's vintage 3D glasses. Created to look exactly like the glasses DEVO wore with the insides of the specs facing out.

These particular cardboard prototypes, which were the first to be made for this 3D Glasses project, were given to Michael Pilmer/DEVO for the Devo-Obsesso archives.