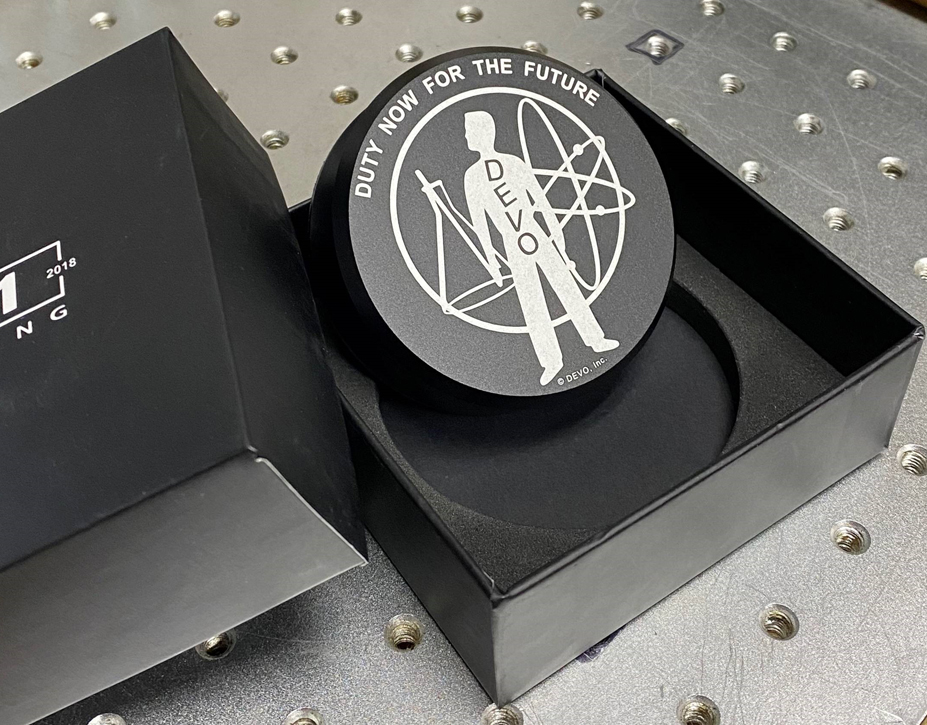 For our record collector & audiophile DEVOtees:

Brought to you by DEVO, Inc. & 1441 Engraving, this is 8.8 ounces of solid, 6063 aluminum anodized with a satin black finish. Bottom features a soft leatherette bottom to protect your valuable record labels. Ships in a quality box with stiff foam housing, suitable for gift-giving. Spindle hole is .89 inch deep and fits mostly all turntables.

Only 1 Inch in Height - Allows you to close the dust cover while playing!
6063 Anodized Aluminum / 3 Inches in Diameter / Weighs 8.8 Ounces
Premium Quality Leatherette Bottom - Protect those labels!

AVAILABLE FOR A LIMITED TIME!
(PLEASE ALLOW 4-5 WEEKS FOR DELIVERY)

SEE VIDEO OF LASER ENGRAVING & DEMONSTRATION: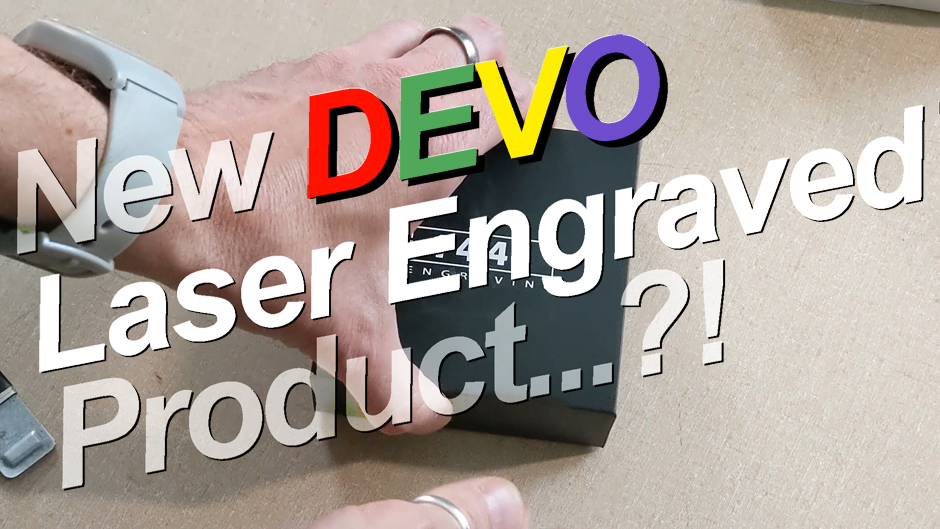 EACH WEIGHT IS $49.99 + SHIPPING
3 Options: USA / Canada / All Other Countries


IMPORTANT: If ordering

more than 1

record weight, please contact us to get exact shipping costs based on your mailing address.