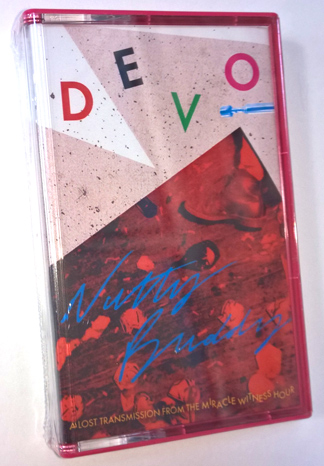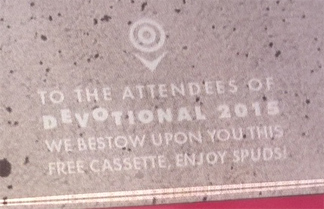 NUTTY BUDDY: A Lost Transmission From The Miracle Witness Hour
Promo Gift for DEVOtional 2015 Attendees

Catalog #: (Futurismo No. 11)
Label: Futurismo/Booji Boy Records
Release Date: 2015
Manufactured in: CANADA

Free gift given to first 100 attendees at DEVOtional 2015 fan gathering in Ohio - August 2015.

Features "Nutty Buddy" live 1977 at Eagle Street Saloon in Ohio, same show as the "Miracle Witness Hour" release by Futurismo.

This song was not included on the "Miracle Witness Hour" LP or CD because of time contraints & additional audio work required to make this particular song ready for release.