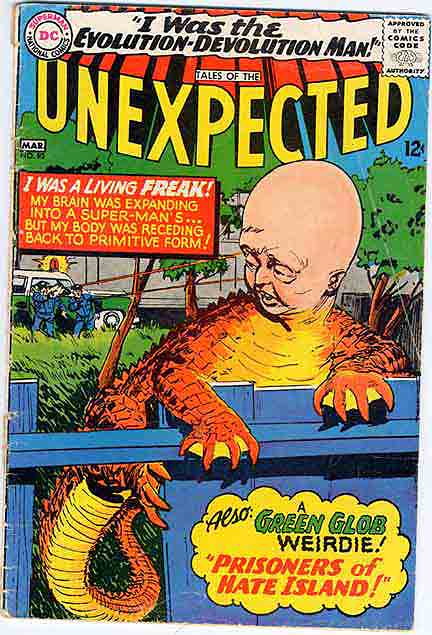 Tales Of The Unexpected - Devolution Comic

Issue: No. 93
Publisher: DC Comics
Date: March, 1966

This comic uses the term "Devolution", which Devo co-opted for their own use. However, it wasn't this particular comic that Devo got the term from. The original comic book Devo found the term in was Wonder Woman #28.
---